Repayment of misappropriated funds won't impact local Salvation Army's work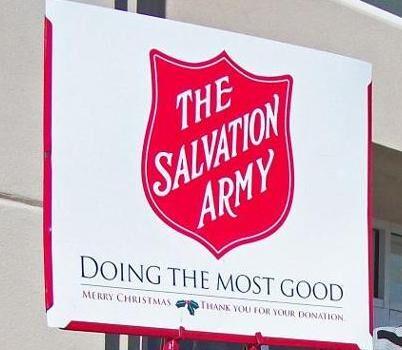 COVINGTON — A requirement that the Salvation Army repay misappropriated COVID-relief funds it allocated to area residents won't adversely impact the Covington Service Center's work in the community, according to a Salvation Army official.
"There will be no impact on the local service center or its ability to serve those in need," said Major Bob Parker, commander of The Salvation Army Metro Atlanta. "Nothing has changed as far as we are concerned. The Salvation Army has been here 100 years, and we are going to continue to serve."
Parker said any funds the Salvation Army is responsible for returning to the county will be repaid, but those funds will not come from local funds or from donations in Newton County.
"The Salvation Army will fund that from non-local funds so we can be true to our contract," Parker said.
The Covington-Newton County Salvation Army celebrated its 58th year of service to the community this year. The Covington Service Center on Washington Street operates a food pantry, Family Store, donation center and social services office. Services include financial assistance for rent, mortgage, utilities, and medical needs as well as assistance with clothing, disaster relief, Christmas assistance, the Red Kettle Program and more.
Newton County contracted with the Salvation Army in April to manage disbursement of rent, mortgage and utility assistance to area residents from the county's American Rescue Plan Act funds. In October, the Covington Police Department arrested Salvation Army employee Christal De'shai Guthrie, 44, and charged her with felony theft by taking and 11 counts of felony making false statements or writings related to the fraudulent disbursement of rental assistance. According to warrants for Guthrie's arrest, she allegedy used "fake landlords" to have rental assistance sent to landlords who do not exist or do not own rental property.
The amount of questionable allocations could top $187,000, according to a consultant for Newton County. The Salvation Army contract with the county requires that the organization repay any misappropriated funds.
Guthrie was hired by the Salvation Army shortly after the county contracted with the non-profit to disburse the funds. Parker said Guthrie was hired through the Salvation Army's normal onboarding process.
"We did the background check and, unfortunately, nothing popped up on the background check" for the period of time that was covered, said Parker.
Parker said the Salvation Army became aware of some red flags during an internal audit shortly after Guthrie came on board.
"We just think there is a good chance there was a plan to do this, and the Salvation Army — because of our internal controls and our auditing process — we discovered it fairly quickly….," he said.
Parker said the Salvation Army will continue its mission in the community.
"We will continue to serve, especially coming into this Christmas season," he said. "We will continue to do what we do and fulfill our mission there in Covington and Newton County."