featured
popular
urgent
breaking
'Fake landlords' used in alleged ARPA fund thefts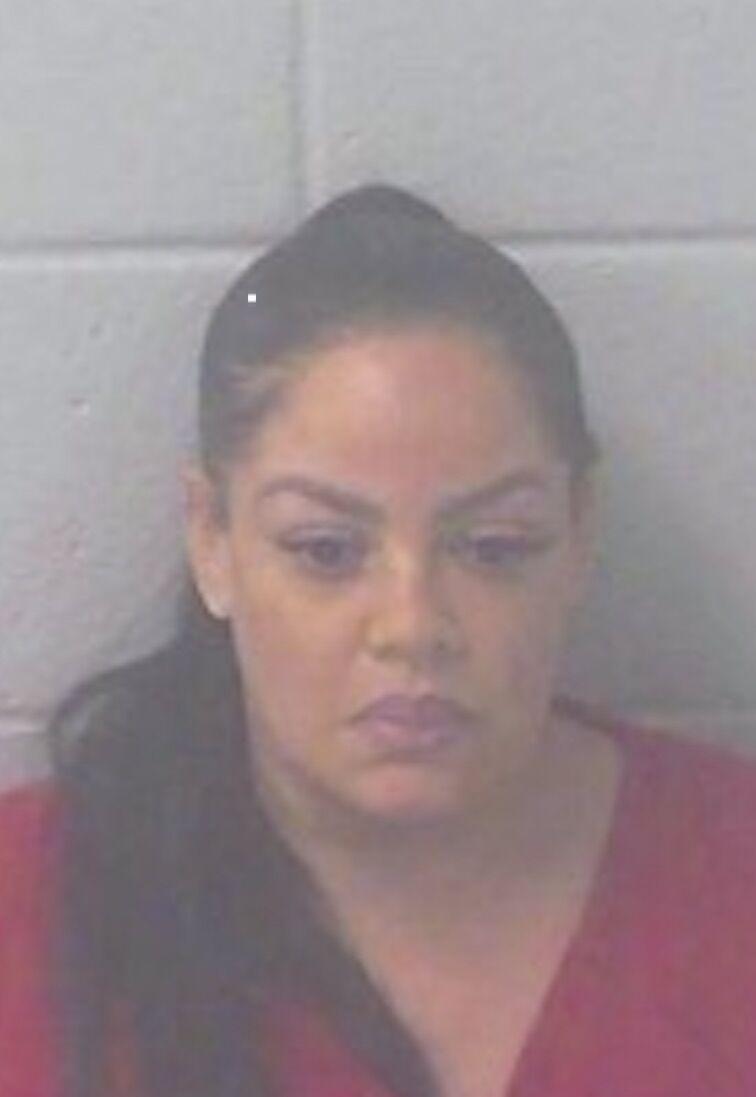 COVINGTON — The woman accused of stealing American Rescue Plan Act funds while working as a caseworker for the Salvation Army was allegedly using the names of at least four people who were purportedly landlords who could receive the money. Christal De'shai Guthrie is accused of stealing nearly $25,000 in ARPA funds that were intended to help area residents with rent, mortgage and utility payments.
Guthrie, 44, was arrested Oct. 3 after the Salvation Army detected evidence of "forged or manipulated documents" during an internal audit. Newton County had contracted with the Salvation Army last spring to administer distribution of the ARPA funds. Guthrie faces 11 felony counts of making false statements or writings and one felony count of theft by deception.
According to arrest warrants issued for Guthrie, she used the names of four individuals who had never been landlords and used the names of tenants who do not exist or who do not know the purported landlords. Those who applied for rental assistance through the Salvation Army had to show that they were in arrears on their rent. The rent payments were then sent by check to the tenants' landlords.
The warrants list Myra Horton, Sharmeka Brooks, Landyn Robinson and Camren Manigo as the "fake landlords." According to the Covington Police Department, none of the four has been charged in connection with the investigation.
Horton's name appears in four of the warrants, which allege that Guthrie completed and signed paperwork that resulted in Horton being sent checks totaling $8,892 for tenants who told authorities they do not know Horton.
Two of the warrants allege that Robinson acted as a "fake landlord" for one tenant who does not exist and one who does not know him and was sent checks totaling $4,540.
Brooks is listed in three of the warrants that allege Guthrie completed paperwork for her to be sent two rental assistance checks for two unknown tenants and one who does not know her, totaling $6,826.
Manigo is named in two of the warrants against Guthrie. The warrants allege that Manigo acted as a "fake landlord" for one tenant who does not know him and another who does not exist and was sent a total of $4,710.
All of the payments were made between April 1 and Aug. 17 when the county instructed the Salvation Army to suspend the ARPA distribution.
According to documents obtained by the Citizen through an Open Records Act request, Guthrie went to work for the Salvation Army as a caseworker on April 18, at a salary of about $46,000, which was funded by the administrative fee paid by Newton County to the Salvation Army. The alleged thefts began shortly thereafter. The first request for rental assistance listing Myra Horton as a landlord was received in early April and payment was sent on April 27, according to a spreadsheet prepared by the Salvation Army.
In fact, Guthrie applied for and received some of the ARPA assistance herself. According to the spreadsheet, Guthrie received utility and rental assistance in early May for her home at 65 Kestrel Circle. The utility assistance was paid to Snapping Shoals Electric Membership Corporation, and the rental assistance was paid to Tricon Residential.
Prior to going to work for the Salvation Army, Guthrie had received two federal Paycheck Protection Program loans for her home-based business, Chrissy Dior, during the early part of the pandemic, according to the U.S. Treasury. The first loan for $20,530 was approved on Feb. 14, 2021, although, according to the Georgia Secretary of State's website, her business was not incorporated until March 8, 2021. She received another PPP loan in May of 2021 for $20,832. That loan has been forgiven.
According to Newton County code enforcement, Guthrie did not have a business license for her in-home beauty salon, nor would her business have been permitted in a residential area.