Newton County hire Harold Cooper as new county manager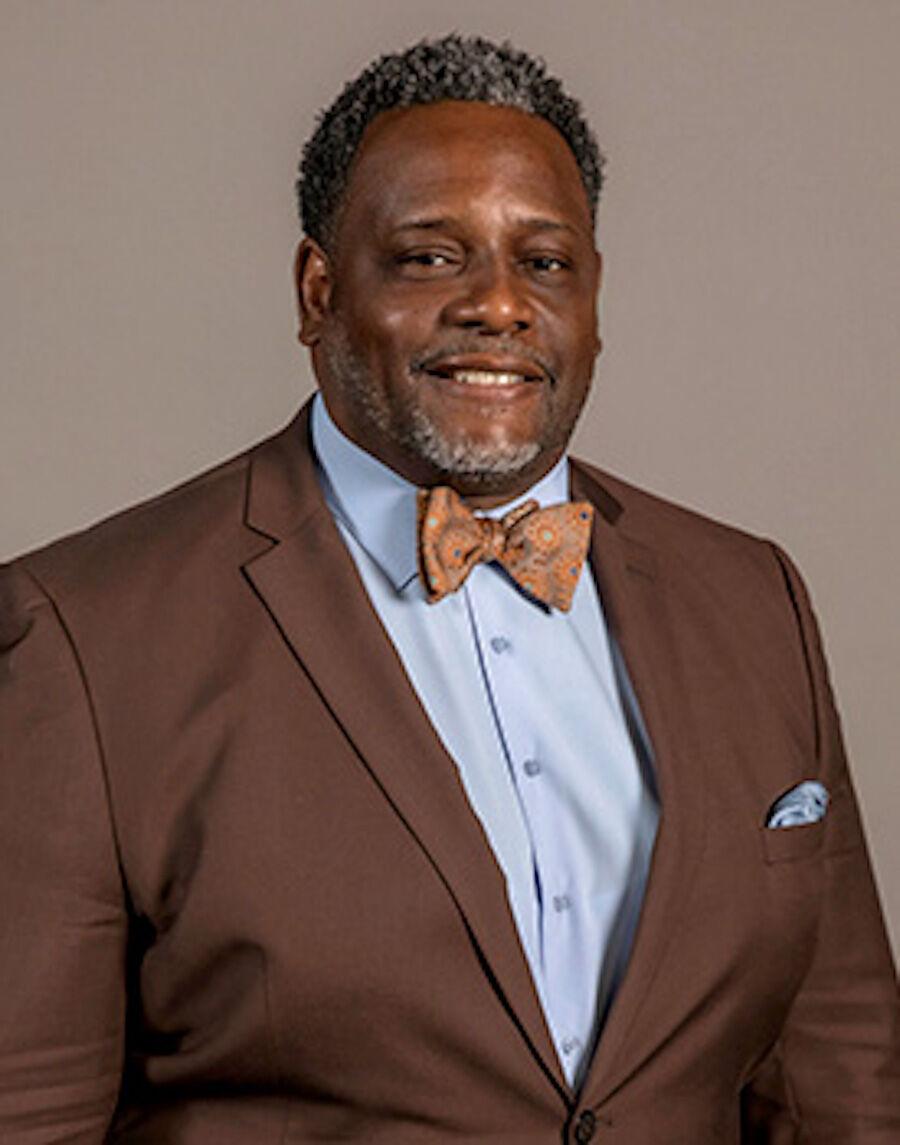 COVINGTON — Newton County commissioners voted 3-2 Tuesday to hire Harold Cooper, the current human resources director in Henry County, as the new county manager.
Commissioners Stan Edwards, Demond Mason and Ronnie Cowan voted in favor of Cooper, with Alana Sanders and J.C. Henderson opposed. Prior to the vote to hire Cooper, Sanders made a motion to hire Lucinda Babers, who was the other finalist for the position. That vote failed along the same 3-2 split. Babers was a finalist for the same position last year.
In making her motion to hire Babers, Sanders said she had researched the applicant's background and felt she was the most qualified candidate.
"I was impressed that she was the one that said it didn't matter if she did a year-to-year contract," said Sanders, "which lets me know she is ready to come in and work, that she's not baffled by having just the one-year contract."
As a bonus, Sanders said Babers also has grant writing experience.
After Sanders' motion to hire Babers failed, Commissioner Cowan made a motion to hire Cooper, which was seconded by Mason.
During discussion, Sanders implied that Cooper had an inside track for the job, although she did not give specifics.
"Again, looking at the experience — nothing against Mr. Cooper — he only has HR experience," said Sanders. "Also, I'm aware that some people have personal relationships, and directors. So that's my only issue. Ms. Babers knows no one on this board. She can come into this county, non-biased, and move forward and work with every commissioner on this horseshoe evenly because she don't know neither one of us. So we're about to pass up something.
"And I heard in the community, whether it's true or not, that y'all don't want another educated Black woman," she added. "I pray that that is not what's happening today."
Both Cooper and Babers are Black.
According to Newton County Human Resources Director Amanda Shoemaker, the county received 25 applications for the county manager job and seven candidates were interviewed before Cooper and Babers were identified by commissioners as the top two contenders.
If the county and Cooper come to terms on his contract, he will succeed Jarvis Sims, who was hired last year as an interim county manager. His contract was not renewed past March.
According to Cooper's resume, he has served as Henry County's HR director since 2019 where he, in conjunction with the county's director of Financial Services, oversees a personnel budget of $167 million. He has also spearheaded two Classification and Compensation analyses and implementation of the Employee Policies and Procedures Manual.
Prior to becoming HR director in Henry, Cooper served as assistant director of HR in the county, deputy HR director/employee relations manager for the Georgia Department of Juvenile Justice and as a special agent in charge for the Georgia Department of Human Services, employee relations officer for Atlanta Public Schools.
"With the majority of my leadership experience in the government sector, I believe I am ready to take on the duties of a county manager," Cooper wrote in his application letter. "A servant leader, coupled with a strong network of professional and educational attributes, my vision for Newton County lies in bridging the workforce and the community."
Cooper earned a bachelor of science degree in psychology from Morris Brown College and a master's degree of science in public administration from Saint Thomas University. He holds a mediation certification through the Georgia Commission of Dispute Resolution. His HR experience includes management and supervision of employment and training divisions, employee relations, policy and performance management programs, EEO, HR legal and regulatory compliance programs.
Babers is currently deputy mayor for operations and infrastructure for Washington, D.C., and previously served as the deputy director of the D.C. Department of Motor Vehicles.
In her application letter, Babers said that in her position with the Office of the Deputy Mayor for Operations and Infrastructure she has overseen 3,372 employee positions, $651 million in operating funds, and $1.97 billion in capital funding. "... DMOI agencies consistently operate within budget while collecting over $500 million in revenue for the city," she wrote. "Therefore, my skills would also benefit Newton County's outcomes which require financial expertise and business acumen."