Deputy Eric Tolbert acquitted of animal cruelty charges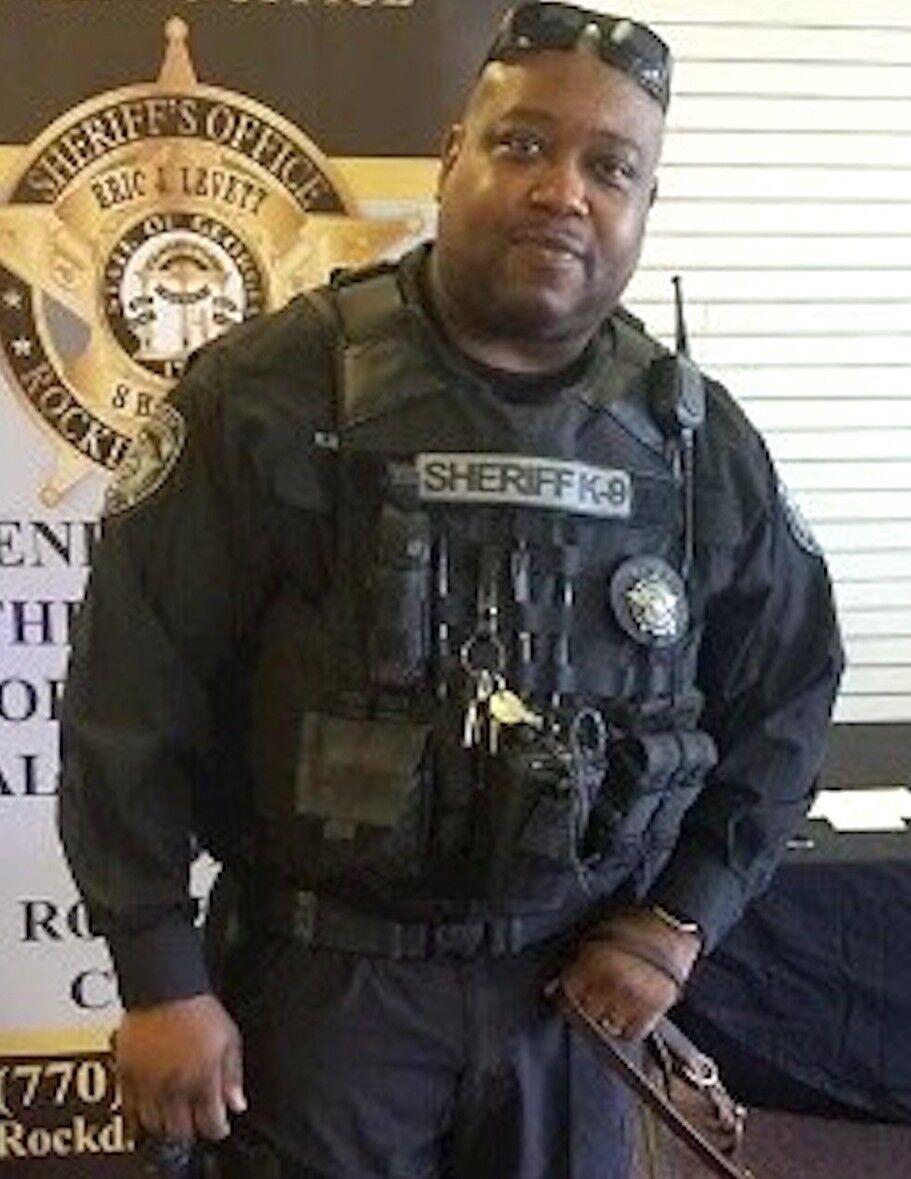 CONYERS — A Rockdale County Sheriff's Office deputy who had been indicted in connection with the heat-related deaths of his three dogs has been acquitted on all charges.
Eric Tolbert was found not guilty by a Superior Court jury Thursday, May 18, on all charges, including three felony counts of aggravated cruelty to animals and two misdemeanor counts of cruelty to animals.
Tolbert, who had been placed on administrative leave with pay, will return to full active duty, according to the Sheriff's Office.
Tolbert was indicted in January in connection with the deaths of his three American bully dogs, which died in unsanitary conditions in an overheated shed in his back yard in June 2022. Tolbert was also a K-9 handler for the Rockdale County Sheriff's Office, and the K-9 officer under his care was removed from his home.
According to an RCSO internal affairs investigation report, Tolbert's three dogs apparently died of heat stroke inside an uninsulated, enclosed shed in mid-June when temperatures were well into the 90s. One dog reportedly died June 13 when a large fan was being used to cool the shed. The other two dogs died the next day after Tolbert said he installed a portable air conditioner but failed to fully read the instructions. According to the investigation, Tolbert left the two dogs inside the shed for eight hours while he worked an off-duty job. At some point during that time the air conditioner, which was powered by an extension cord, stopped working. Tolbert said he returned to find one of the dogs dead; the other died shortly afterwards.
Tolbert, who had been with RCSO seven years at the time, five as a K9 handler, was placed on administrative leave and reassigned in September following the internal affairs investigation.
The deaths of Tolbert's dogs drew widespread attention, particularly from animal rights organization People for the Ethical Treatment of Animals. The organization held a rally at the Rockdale County Courthouse in November calling on District Attorney Alisha Johnson to seek an indictment against Tolbert.
Rockdale Sheriff Eric Levett had also called for an indictment of Tolbert.
PETA Senior Vice President Daphna Nachminovitch issued the following statement regarding Tolbert's acquittal:
"There's no excuse for leaving any dogs, let alone breathing-impaired ones such as LaLa, Luke Cage, and Storm, to wallow in their own waste while panting out their last agonizing breaths in a stifling shed in 95-degree heat. Hot weather is especially dangerous for American bullies and other flat-faced breeds, since their distorted airways make it difficult for them to breathe— and with summer approaching, PETA urges everyone to keep their dogs indoors, never chain or confine them outdoors or in sheds, and speak up if they know of any animals in danger of enduring the kind of horrific deaths that Tolbert's dogs experienced."
According to the RCSO, following its internal investigation the following disciplinary action was taken against Tolbert due to policy violations:
♦ 32-hour suspension
♦ Removal from the Canine Unit
♦ Reassignment to the Jail Division.
The case against Tolbert was prosecuted by Animal Crimes Resource Prosecutor Jessica Rock. Tolbert was represented by Conyers attorney Melinda Johnson.