With the 4th of July right around the corner, it's time to start prepping your cookout menu. 
Find main dishes, sides and desserts in this summer recipe roundup.
Main Dishes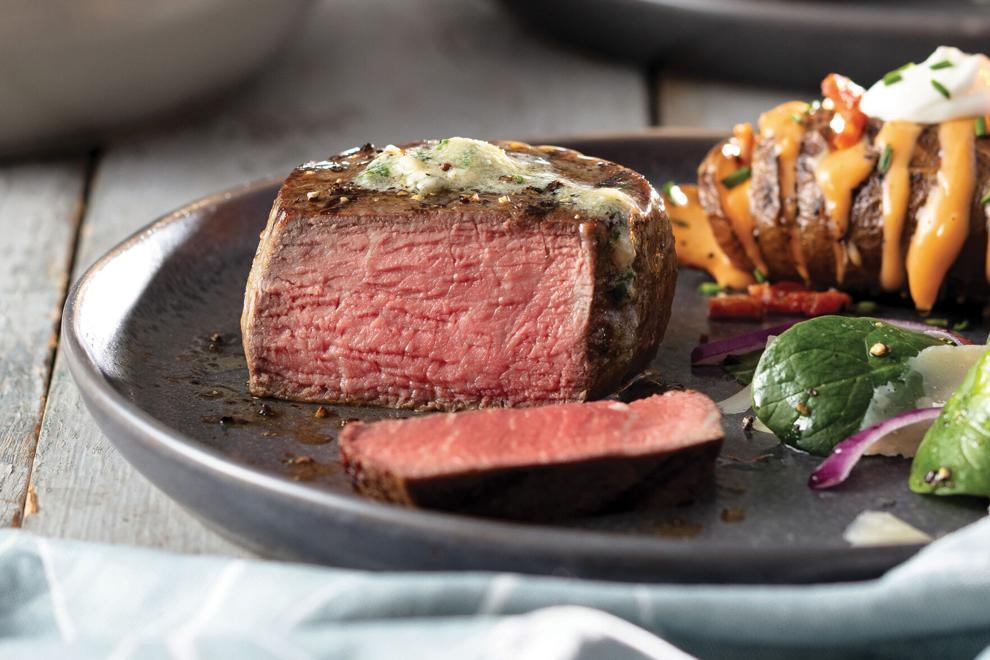 RECIPE: Juicy Bacon Burgers
Updated
Who doesn't love a good grilled burger in the summer? Stuff it with chopped bacon and you have an amazing burger. Chopped onions are sauteed in bacon grease and added to the ground sirloin and ground chuck. The mixture of meats, bacon, and onions gives the burgers a depth of flavor and moisture. This one is one deliciously juicy burger.
Ingredients
1/2 lb ground sirloin
1/2 lb ground chuck
4 slice bacon
1 medium sweet onion
Try something simple and new this grilling season
Updated
Grilling is many people's preferred method of cooking, perhaps because it combines the great outdoors with delicious food. When grilling, many people are comfortable sticking with traditional backyard barbecue fare, such as hot dogs and hamburgers. But those who want to expand their grilling horizons can try the following simple recipe for "Grilled Chicken and Onion Skewers" from Amy Kaneko's "Let's Cook Japanese Food!" (Chronicle Books).
Grilled Chicken & Onion Skewers
Basting Sauce (optional)
1/2 cup soy sauce
1/4 cup mirin
2 tablespoons sugar
1/2 pound boneless, skinless chicken thighs, excess fat removed and cut into bite-size pieces
1 yellow onion, cut into 2-inch wedges, and/or baby leeks, white part only, cut into 1-inch lengths
1 tablespoon canola or other neutral oil
Salt (optional)
Place 10 to 12 bamboo skewers in water to cover at least 30 minutes before grilling. Prepare a medium-hot fire in a charcoal grill, or preheat a gas grill to medium-high.
If using the basting sauce, in a small saucepan, combine the soy sauce, mirin and sugar over medium-low heat and cook, stirring, until the sugar has completely dissolved and the liquid just begins to turn syrupy, 5 to 8 minutes. Remove from the heat and set aside in a small bowl.
Drain the skewers. Thread the chicken pieces alternately with the onion pieces onto the skewers, using about 3 pieces of chicken and 2 pieces of onion for each skewer. As each skewer is ready, place on a plate. Brush the chicken and onion pieces lightly on all sides with the oil.
The grilling goes quickly, so set up your workstation next to the grill before you begin: the plate holding the skewers, the bowl of sauce and a basting brush and/or the salt, and tongs for turning the skewers. If using the basting sauce, either dip each skewer in the sauce or brush the sauce on the skewers and then place directly over the heat. Grill the skewers, turning 3 or 4 times and basting with additional sauce, until the chicken is cooked through and the onions are scorched around the edges, about 5 minutes total. If the sauce appears to be burning at any point, move the skewers to a cooler part of the grill, or reduce the heat if using a gas grill. If using salt instead of the basting sauce, place the skewers directly over the heat and grill, turning 3 or 4 times, until cooked through, about 5 minutes total. Sprinkle both sides of each skewer with salt and remove from the grill.
Serve the skewers piping hot.
Flip your sandwich game upside down
Updated
(StatePoint) Sandwiches reign supreme as one of America's favorite meals -- 47% of Americans eat a sandwich daily, according to a survey conducted by French's.
However, the same survey finds that consumers' number one pain point on sandwiches is overpowering or unbalanced flavor. If you're among the approximately one-third of people who don't currently add condiments to your sammies, a new lineup of creamier-than-ever spreads from French's may provide the balance you're seeking. Among the new condiments is French's Creamy Yellow Mustard Spread. Pairing well with meat and cheese for a better tasting sandwich, it has the tang of yellow mustard with a smoother finish and a thicker, creamier consistency.
The new line-up of creamier mustards also includes Sweet Applewood and Honey Chipotle, all of which can be used as condiments, whisked into dressings, added to deviled eggs, or stirred into potato, tuna, shrimp or egg salads.
Try the Creamy Yellow Mustard Spread in this Classic Turkey and Swiss recipe, which features hearty sandwich bread piled high with sliced deli turkey, avocado, Swiss cheese and veggies:
Ingredients: (4 Servings)
• 2 tablespoons French's Creamy Yellow Mustard Spread
• 4 slices multigrain sandwich bread
• 8 slices (about 8 ounces) deli-style turkey breast
• 1/2 medium avocado, peeled, pitted and sliced
• 1 medium vine-ripe tomato, sliced
• 1/4 cup red onion, cut into thin rings
• 4 leaves green leaf lettuce
1. Spread mustard on one side of each slice of bread.
2. Divide turkey between two slices of bread. Layer each with two slices of cheese. Top with avocado, tomato, red onion and lettuce. Top with remaining bread slices. Secure sandwiches with toothpicks. Cut in half diagonally.
If you're looking to add some balance to your sammies poolside, hosting, tailgating, picnicking or just everyday lunching, these new creamy mustard spreads can help put a delicious spin on the classics.
RECIPE: Pair perfectly grilled steak with a cool, creamy sidekick
Updated
Firing up the grill and watching tender cuts sizzle on the grates means a mouthwatering meal is on the way, but don't forget about the dressings and toppings that make summertime dinners truly delicious.
The next time you want to sear a juicy steak, try this Filet Mignon with Blue Cheese Chive Butter recipe from Omaha Steaks Executive Chef David Rose. Thick, tender filet mignon is grilled to a warm medium-rare doneness then topped with cool, creamy, homemade butter: its perfect summer sidekick.
Filet Mignon with Blue Cheese Chive Butter
Recipe courtesy of Omaha Steaks Executive Chef David Rose
Blue Cheese Chive Butter:
4 ounces unsalted butter, cubed
1 tablespoon fresh chives, minced
1/4 teaspoon black pepper
2 Omaha Steaks Private Reserve Filet Mignons
Omaha Steaks Private Reserve Rub
To make blue cheese chive butter: In medium bowl, use rubber spatula to fold and incorporate butter, blue cheese, chives, salt and pepper.
Section 18 inches of plastic wrap and place blue cheese chive butter about 6 inches above bottom. Take bottom portion of plastic wrap and place over blue cheese chive butter then shape butter into 1 1/2-inch cylinder.
Continue to roll butter in plastic; pinch ends of plastic wrap while rolling to tighten cylinder.
Once size and tightness are achieved, tie off loose ends of plastic wrap and chill in refrigerator 1-2 hours, until blue cheese chive butter is chilled and firm.
To make filet mignon: Bring filet mignons to room temperature, about 20 minutes; pat dry and season on both sides with rub, to taste.
Prepare grill for 500 F direct heat.
For medium-rare, place steaks on grill 3-4 minutes. Flip and cook 2-3 minutes, or until 130-140 F internal temperature is reached.
Rest 7-8 minutes before serving.
Slice chilled blue cheese chive butter into 1/2-inch pieces and place on top of filets.
Side Dishes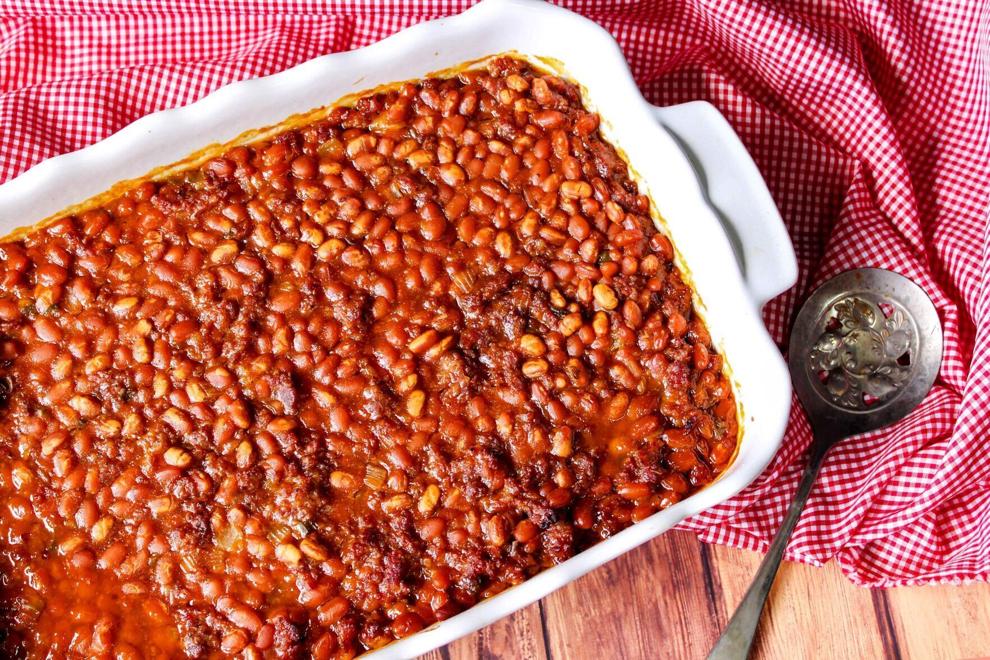 Cheese is the focus of this classic comfort dish, Crusty Mac and Cheese
Updated
Much like bacon, cheese makes many meals more flavorful. When cheese is the centerpiece of a dish, cheese lovers know it will be tasty and potentially even a little addictive.
Such is the case with macaroni and cheese. Many people have a go-to mac and cheese recipe in their culinary repertoire that they pull out anytime they desire some cheesy goodness. For those looking for a new mac and cheese recipe, "Crusty Mac and Cheese" from "Virgil's Barbecue Road Trip Cookbook" (St. Martin's Press) by Neal Corman is comfort food at its finest. This version has a little spiciness for an added flavor kick.
1 pound elbow macaroni
1⁄2 teaspoon kosher salt
1⁄8 teaspoon ground white pepper
1⁄2 cup chicken stock
3⁄4 cup heavy cream
1⁄2 tablespoon Worcestershire sauce
1⁄2 tablespoon hot sauce
1⁄2 tablespoon Creole mustard
1¼ cup Cheese Wiz®
8 ounces sharp cheddar cheese, shredded
1. Preheat the oven to 350 F. Grease a 2-quart baking dish.
2. Boil the macaroni in a 2-quart saucepan filled the water, until it is al dente, or still has some snap when you bite it. Strain the pasta and rinse thoroughly with cold water. Set aside.
3. Combine the remaining ingredients, except for the shredded cheese, in a medium saucepan over medium heat. The mixture should be barely simmering. Whisk periodically. Cook for 7 to 10 minutes.
4. In a large mixing bowl, combine the cheese sauce with the pasta and about one-third of the shredded cheese. Transfer to the baking dish, covering with the remaining shredded cheese, and bake covered for 10 minutes.
5. Uncover and bake for 15 minutes more, or until the top is golden brown.
RECIPE: Sweet Red Potato Salad
Updated
Know how to jazz up potato salad? Use red potatoes and sweet potatoes! This is an excellent potato salad that pops with flavor. It has a light sweet flavor from the potatoes and tanginess from the vinegar. Onions add a little bit of savory to the dish, while cucumber gives some crunch to the potato salad. One bite and you'll be surprised at how refreshing and delicious this side dish is.
Ingredients
1 lb red potatoes, small
2 lb sweet potatoes, peeled
1/4 c red wine vinegar
1 Tbsp mustard, spicy brown
1 1/4 tsp salt
1 dash black pepper
1/4 c mayonnaise
1/4 c milk
2 celery ribs
1 sm red onion
1 Tbsp dried parsley
RECIPE: Southern Sausage Baked Beans
Updated
Browning sausage gives these baked beans a wonderful extra punch of flavor and adds heartiness to the dish. These baked beans are an easy way to spice up canned beans with minimal ingredients. With just the right amount of sweetness, these will be a great addition to your cookouts. Delicious for a potluck too.
Ingredients
2 can Bush's Baked Beans...any flavor you like, I use southern style (28 oz each)
1/2 onion, chopped fine
1 small bell pepper, chopped fine
1/2 c light brown sugar
1/4 c ketchup
1 Tbsp yellow mustard
1 lb (roll) Jimmy Dean sausage
Get your greens with this delicious broccoli recipe
Updated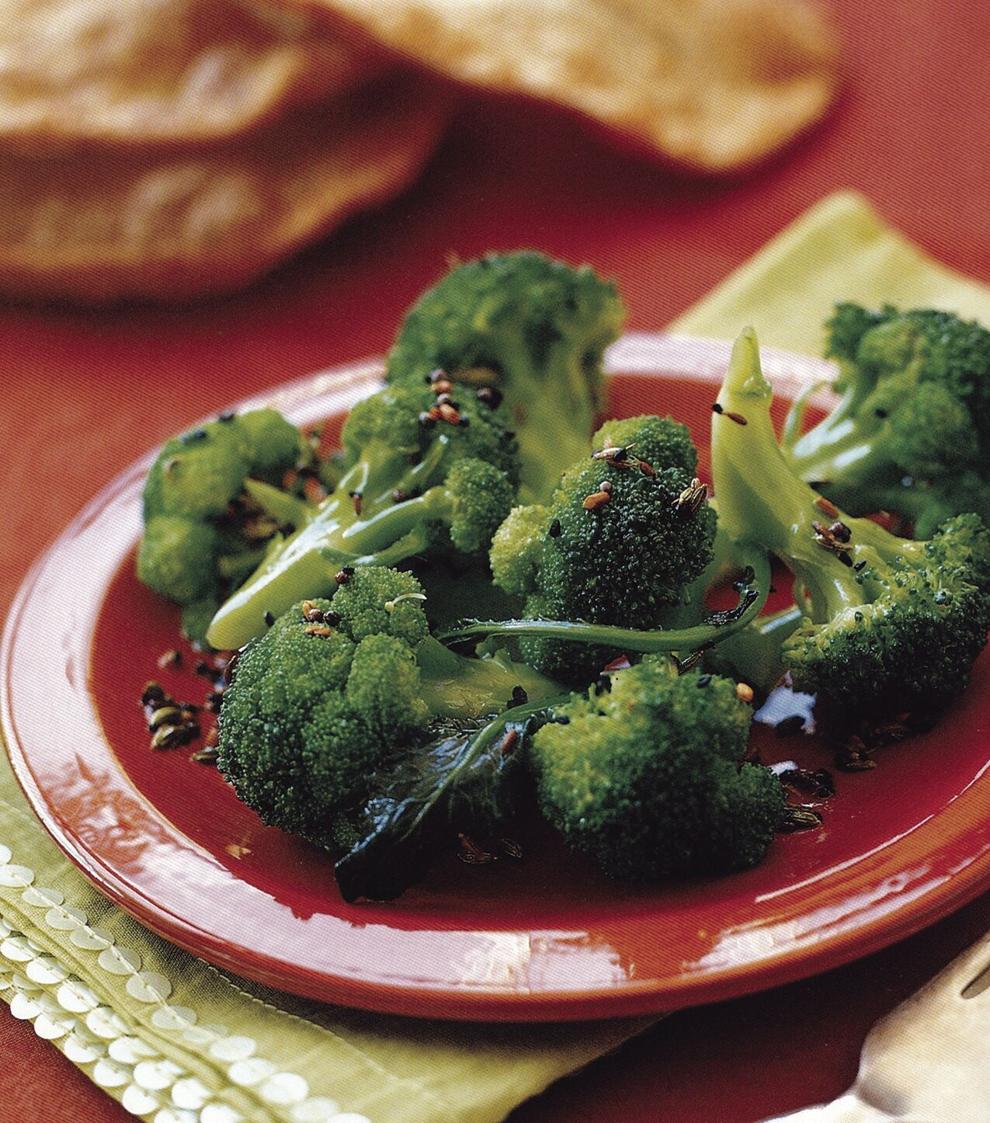 Vegetables are vital components of a healthy diets. Unfortunately, people do not often consume enough servings of vegetables to meet the recommended daily values. The Centers for Disease Control and Prevention says only around one in 10 people eat enough fruits and vegetables. According to guidelines established by the U.S. Department of Agriculture, the average adult should consume between 2 to 4 cups of vegetables daily.
Revamping meal plans can ensure that individuals and families enjoy more vegetables, including broccoli, each day. Healthline says broccoli is rich in several vitamins and minerals. Broccoli also has high levels of antioxidants that can ward off chronic diseases. Broccoli doesn't have to be boring, either. This recipe for "Broccoli with Five Spices" from "India's Vegetarian Cooking" (Kyle Books) by Monisha Bharadwaj imparts an aromatic punch to broccoli. It can be the ideal accompaniment to any meal, including Indian cuisine.
Broccoli with Five Spices
2 tablespoons sunflower oil
1⁄2 teaspoon cumin seeds
1⁄2 teaspoon fennel seeds
1⁄2 teaspoon fenugreek seeds
1⁄2 teaspoon black mustard seeds
1⁄2 teaspoon black onion seeds (kalonji)
1¼ pounds broccoli, cut into florets
1 teaspoon turmeric
1 teaspoon chili powder
Salt to taste
1 teaspoon lemon juice
1. Heat the oil and add all the spice seeds.
2. As they pop and darken, add the broccoli, turmeric, and chili powder, and salt. Mix well and pour in a few tablespoons of water. Bring to a sizzle, then reduce the heat and cook until the broccoli is tender but still holds its shape.
3. Raise the heat to get rid of any liquid that remains. Drizzle in the lemon juice and serve hot. 
Desserts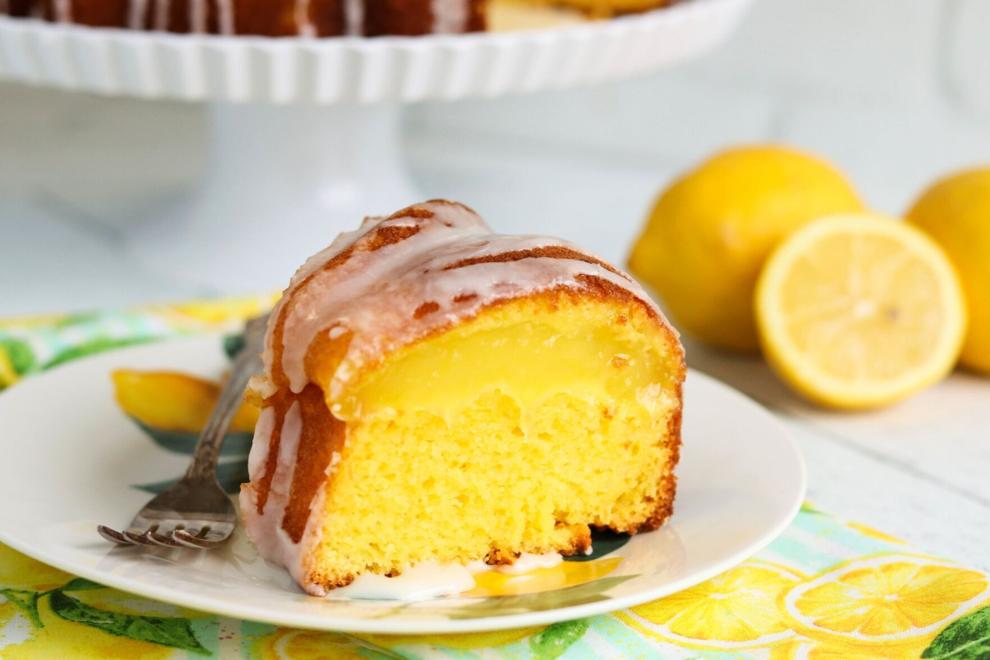 RECIPE: Tunnel of Lemon Bundt Cake
Updated
Oh my, lemon lovers are going to absolutely love this Bundt cake. The cake itself is sweet, moist, and full of lemony flavor. A ring of pie filling is a nice surprise that adds to the layers of delicious lemon flavor. This is a very easy to prepare dessert that, when sliced, has a beautiful presentation.
Ingredients
1 box lemon cake mix, your favorite brand (15 - 16 oz)
1 box lemon instant pudding mix (small)
1/3 c butter, melted
1 c (minus 3 tablespoons) whole milk
3 Tbsp fresh lemon juice
3 lg eggs
1 can lemon pie filling
LEMON GLAZE
1 c powdered sugar
1 Tbsp lemon juice
1 - 3 tsp milk
RECIPE: Blueberry Zucchini Bread
Updated
One bite of this bread and your taste buds will transport you to a warm summer day. This zucchini bread is very moist and delicate. A hint of cinnamon lingers in every bite. To bring this to the next level, fresh blueberries are folded in. It's bursting with blueberries. Yum!
Ingredients
3 eggs, lightly beaten
1 c vegetable oil
3 tsp vanilla extract
2 1/4 c white sugar
2 c shredded zucchini
3 c all-purpose flour
1 tsp salt
1 tsp baking powder
1/4 tsp baking soda
1 Tbsp ground cinnamon
2 c fresh blueberries
RECIPE: Sweeten up summer with a frozen, fruity snack
Updated
Whether you spend your summer afternoons sitting by the pool, splashing in the shallow end or just soaking up the sun's rays, part of the fun is beating the heat with a cool, refreshing snack. Heading to the freezer for a fruity ice pop can transport you from your own backyard to a tropical island, and the experience can be even more rewarding when the tasty treat is homemade.
Cool down after fun in the sun with these kid-friendly Pina Colada Sweet Potato Ice Pops, a tropical-inspired dessert made with coconut cream, sweet potatoes, fresh pineapple, lime juice and honey.
Sure to please kids and adults alike, they're a better-for-you option when a cold snack calls your name. As a "diabetes superfood," according to the American Diabetes Association, sweet potatoes provide a main ingredient that's rich in vitamins, minerals, antioxidants and fiber along with a "sweet" flavor without the added sugar.
The ease of this summer snack means kids can help in the kitchen, and while you wait for the sweet concoction to freeze, you can share this fun fact with them: The one-word spelling of "sweet potato" was adopted by the National Sweetpotato Collaborators in 1989 in an effort to avoid confusion with the potato and yam among shippers, distributors, warehouse workers and consumers. To add to the fun facts, a sweet potato is not even botanically related to a white potato; they are two entirely different species from one another.
Pina Colada Sweetpotato Ice Pops
3/4 cup mashed and cooked sweet potato
coconut flakes (optional)
In food processor or high-speed blender, mix coconut cream, sweet potato, pineapple, honey and lime juice. Transfer batter to freezer molds.
Place in freezer 3-4 hours. Top with coconut flakes, if desired.