Atlanta United selected midfielders Anderson Asiedu and Amir Bashti in the 2018 MLS SuperDraft on Friday.
Asiedu, from UCLA, was selected with the No. 24 overall pick, while Bashti was selected No. 48 overall in the second round out of Stanford University. Rounds three and four of the MLS SuperDraft will be held Monday, Jan. 14, via conference call.
Asiedu, 22, is a native of Dormaa Ahenkro, Ghana and played collegiately at UCLA and Monmouth University. He was a two-time All-Pac 12 Conference player and totaled four assists and three goals in two seasons with the Bruins. Asiedu was named MVP of the 2019 MLS Combine.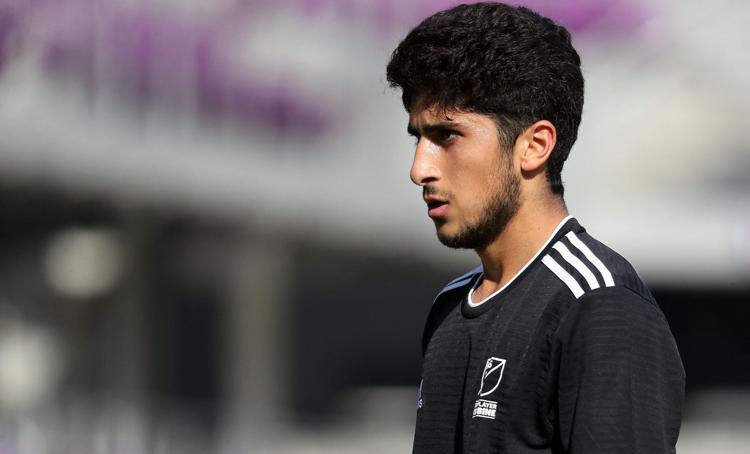 Before transferring to UCLA, he was named All-MAAC in his two seasons with Monmouth where he recorded five assists and two goals. Asiedu moved to the United States in 2013 and attended St. Benedict's Prep in Newark, N.J., where he won the 2014 national championship.
Bashti, 21, played four years at Stanford won won three consecutive NCAA championships in 2015, 2016 and 2017. He totaled 19 goals and 13 assists. He was named first-team All-Pac 12 in 2018 after scoring seven goals and adding six assists.
Birthplace: Dormaa Ahenkro, Ghana
Transaction: Selected No. 24 overall by Atlanta United in the 2019 MLS SuperDraft
Birthdate: March 21, 1997
Birthplace: Cupertino, California
College: Stanford University
Transaction: Selected No. 48 overall by Atlanta United in the 2019 MLS SuperDraft