ATLANTA — A return home worked out well for Freddie Freeman and the Atlanta Braves.
Freeman, after a slow start in Atlanta's season-opening road trip, went 4-for-5 with a home run and three RBIs, and had a key, go-ahead hit in the sixth inning as the Braves defeated the Tampa Bay Rays 7-4 in their home opener at Truist Park on Wednesday night. The victory snapped Atlanta's two-game losing streak, both losses at Tampa Bay.
The Braves jumped ahead 2-0 on a two-run home run by Freeman and had ace Mike Soroka on the mound, but the right-hander watched the lead slip away. Tampa Bay scored three runs in the sixth inning, forced Soroka out of the game and built a 4-2 lead.
Atlanta answered with three runs in the bottom of the sixth, the first run coming home on an RBI double by Dansby Swanson. Swanson scored on Ozzie Albies' infield single, and Freeman followed with an RBI single for a 5-4 lead. Freeman entered the game hitting .214, and left it hitting .316.
The lead grew to 7-4 in the seventh inning, which Marcell Ozuna and Johan Camargo opened with back-to-back doubles. Ozuna continued his hot start, going 2-for-3 and upping his average to .333 on the season.
Soroka went 5 1/3 innings and allowed four hits and three runs (two earned). He struck out five and walked three.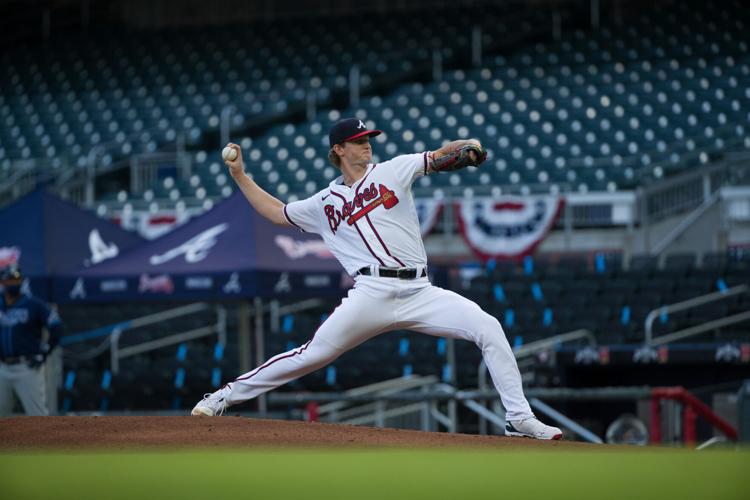 Darren O'Day also gave up an earned run in 2/3 of an inning after relieving Soroka. A.J. Minter pitched a scoreless seventh inning, followed by scoreless eighth and ninth innings from Chris Martin and Mark Melancon.
Atlanta evened its record at 3-3, while the Rays fell to 4-2. The two teams play again Thursday at 7:10 p.m. at Truist Park.
POLL: Do you think Major League Baseball can finish the season?
With MLB canceling games in the first week due to COVID-19, do you think the league will be able to finish the season?
You voted: